We are often asked many of the same questions about outsourcing manufacturing projects to China.

We have provided some of the more common questions and answers below:

Feel free to contact us with any specific questions that you might have and we will respond as soon as possible. (See link to contact form below.)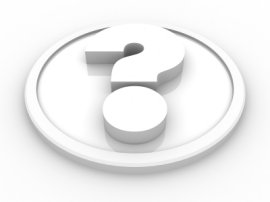 1. What type of products can you outsource for your clients? Just about anything that you want manufactured can be built in China and at up to 60% savings. We can source anything from commodity items, such as plastic or metal goods, to circuit boards to scooters to just about anything.

Visit our ACS, LTD Services page to see some of the products to currently represent and feel free to contact us about your particular interests.


2. What kind of savings can I expect from sourcing a project to China? Savings depend upon your product and demand. While every project is different, our clients have seen savings that range anywhere from 15-20% and up to 60%.


3. Why should I enlist All China Sourcing to coordinate my project instead of going to China myself?
There is a wise old adage that says. it is not WHAT you know, but WHO you know when it comes to doing business. Additionally, when doing business in China, business relationships are built over time...and of course there are issues with translators, etc. At All China Sourcing we KNOW these business owners, their teams and we have years of experience and contacts to make your project a success. We provide an already-established presence with an extensive network of suppliers in China, which saves your company both the time and the money.


4. How long does it take to source a project in China? From the initial inquiry to delivery at the customer site, sourcing in China can take anywhere from three months to one year, depending on the product. Depending on your timetable, we can provide you with more insight once we are working together.


5. What kind of businesses does All China Sourcing, LTD. work with? You can see some of the current types of businesses that we work with in the column to the right, however our primary customers are small to medium-sized American businesses that do not have the resources to source in China on their own.


6. What fees does All China Sourcing, LTD charge? Like most businesses, our fees are dependent on each of our customer's needs. Please fill out our Request for Quote Form, so we can determine your specific needs and communicate applicable charges.


7. How do I get started with my China Sourcing project? Simply fill out the Request for Quote form, or you can email sales@allchinasourcing.com and we will contact you shortly to review your specific needs and answer any questions.



CLICK HERE TO CONTACT US TODAY!